Podcast: Play in new window | Download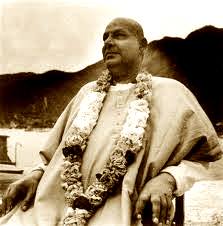 A mother and her child have a beautiful discussion about going to Rishikesh to see Swami Sivananda and sing in his ashram. The recording is a biography of Swami Sivananda's life, telling in detail how he is the greatest saint alive, where he was born, about his childhood and family. It goes on to talk about how he was a devoted and kind-hearted doctor in Malaya, serving the poor, when he realized he could not live without God-consciousness. So Swami Sivananda left for India and depended upon God totally. Filled with intense devotion he later left for Rishikesh where he received sannyas from Swami Vishwananda. Swami Sivananda then did intense tapas and eventually started the Divine Life Society which is open to ALL. Please listen to the video for more details about his extraordinary life.
Historical recording of Swami Sivananda, 1887-1963, one of the greatest yoga masters of modern India. To find out more about Swami Sivananda: http://www.sivanandaonline.org, http://my.yoga-vidya.org . Copyright the Divine Life Society .